Sustainable Organic Plant Food.
Over 20% of customers who purcahse a sample come back for more!



Traditional organic fertilizers are simply blends of organic nutrients. When applied to soil, the plants rely on soil microbes to break down those nutrients to a simple form that the plants can eventually absorb.
This digestion process usually takes anywhere from 2-6 weeks in soil, which can make growing organically quite a challenge.
AgroThrive is the only organic fertilizer that has already gone through this digestion process before going into the soil, which is why users can see results in less than a week!
Our mission is to improve the health of our soils, seas, and skies by safely repurposing nutrient dense organic wastes into sustainable bio-fertilizers.
The Progressive Digestion Process is an ideal bridge between the always growing, nutrient dense mountains of organic waste generated by the food industry, and the organically depleted arable land that must have organic content in order to continue producing food for the world's growing population. Click the video to learn more!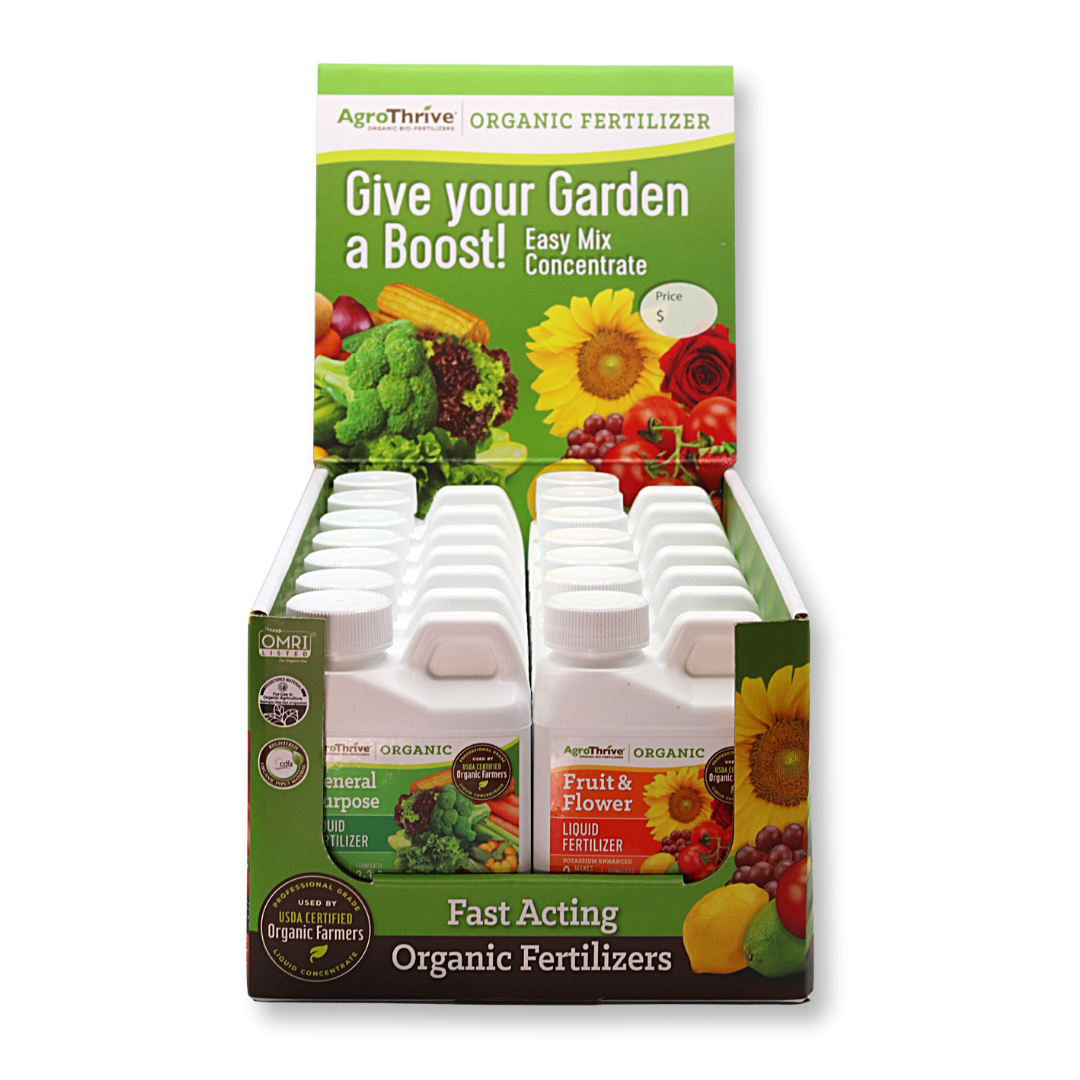 AgroThrive Sample Mix Pack
$29.99ea OR $24.99ea when you buy 4 or more!
✔ 7 4oz Bottles of General Purpose (3-3-2)
✔ 7 4oz Bottles of Fruit & Flower (3-3-5)
✔ Countertop Sales Display
✔ FREE Shipping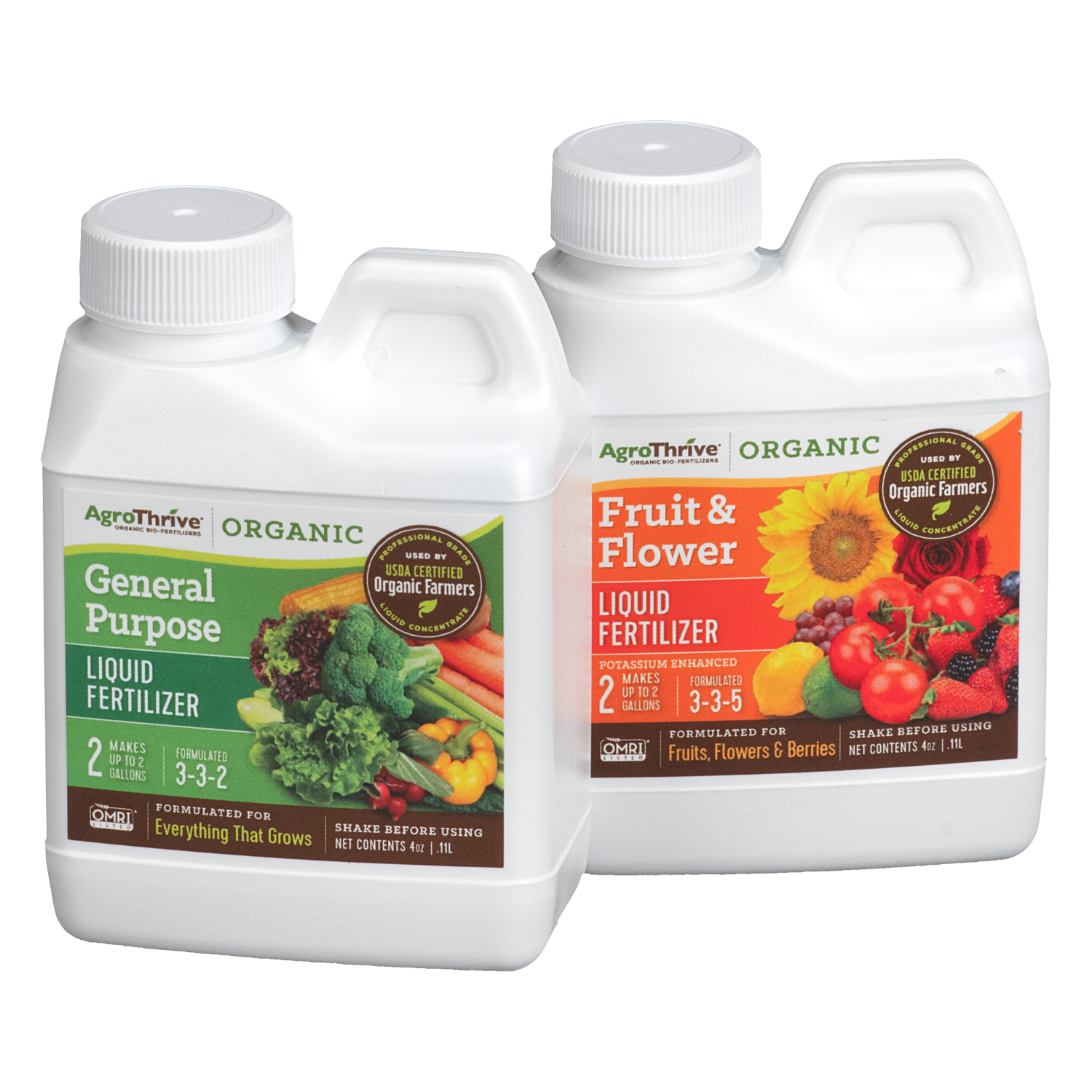 Need to be convinced first?
Learn why AgroThrive is the most effective organic fertilizer in the industry.
Request a free sample to see the results for yourself!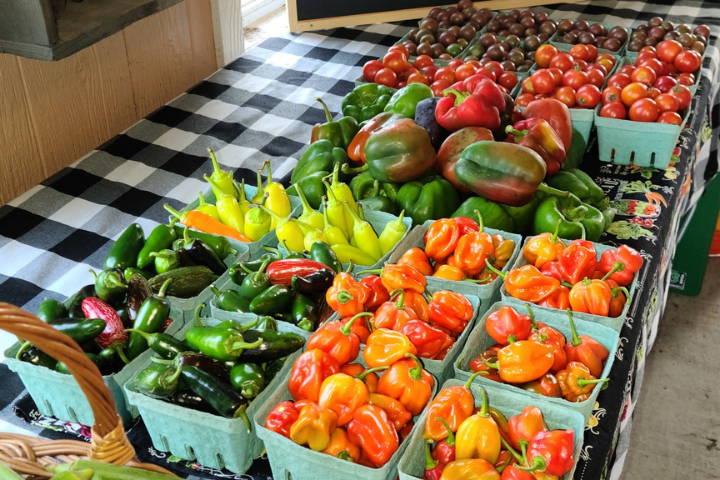 "I've been using this products for my flowering vegetables and can honestly tell you it straight up works!❤"
Traci L.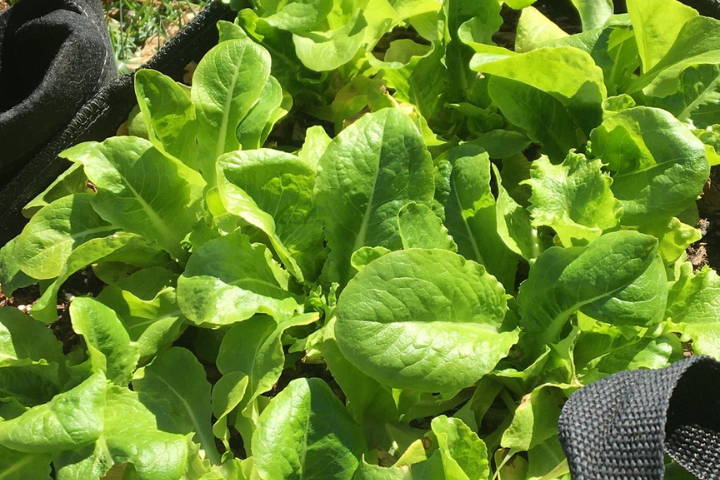 "I've been using it on all of my veggies for my winter gardening! So far I am amazed at the growth and how healthy my plants are!"
Tawnee H.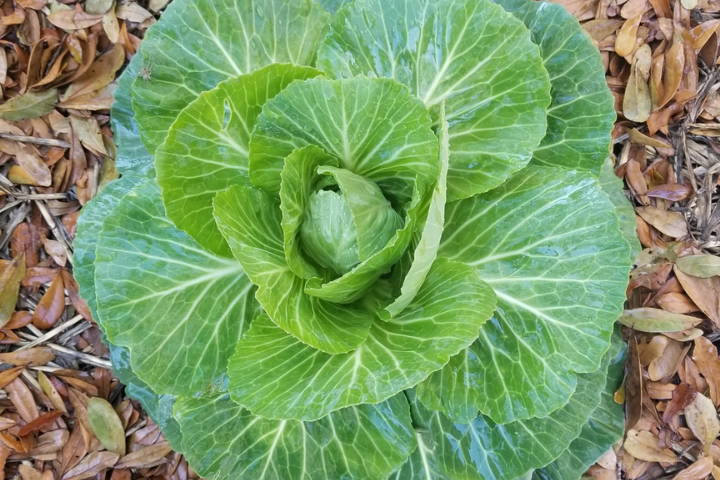 "This makes my garden thrive. Tomatoes, peppers, flowers all of my plants grown by seed are thriving and healthy looking with AgroThrive. Great stuff!"
Salena M.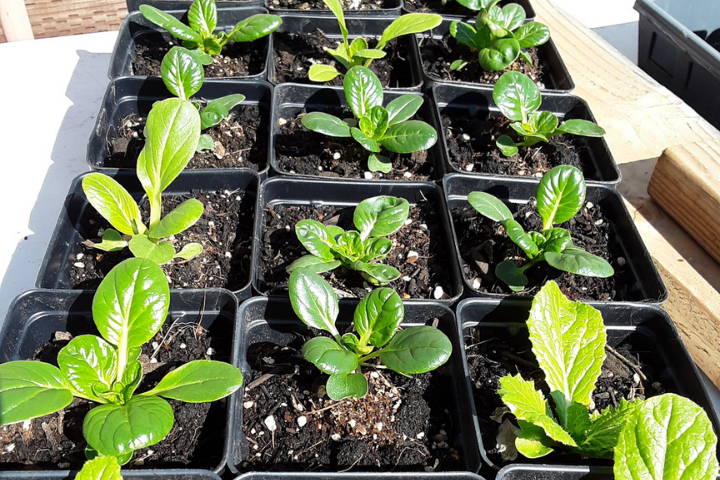 "I was very happy with the results I got after using this product. In just one week my seedlings went from a dull light green to vivid dark green with large healthy looking leaves. I would recommend it to any gardener."
Diane H.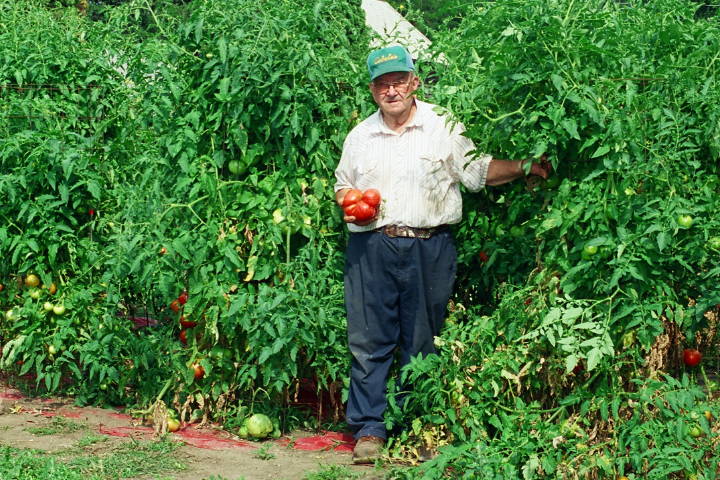 "This is my dad in the photo he is 6 feet tall, to pick the tomatoes at the top he needed to stand on a step later"
Ernie M.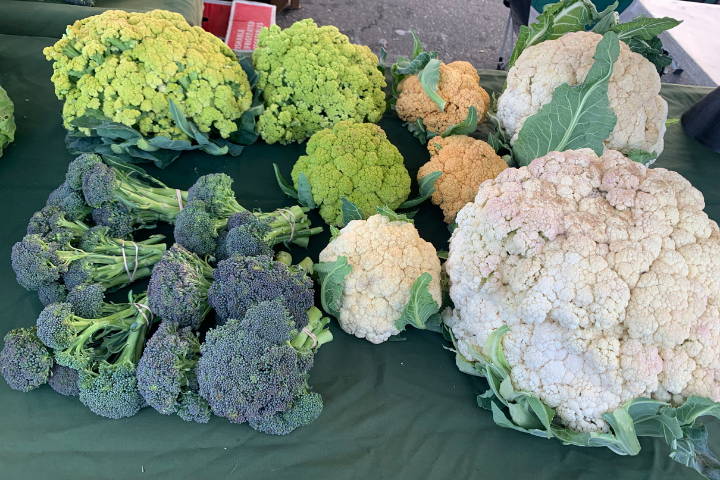 "This product is absolutely amazing. It has made my vegetables look really good. AgroThrive has made my plants grow stronger and bigger. It works like it says. All my leafy greens are greener and fluffy with tons of vitamins. They look so much more healthier than before when I didn't know about ArgoThrive."
Mary Y.
READY TO START SELLING WITH AGROTHRIVE?
Get free shipping and discounts on orders of 4 or more today!