Frequently Asked Questions

---
AgroThrive Product Information

Returns, Refunds & Exchanges
Search questions by using ctrl+F or ⌘+F
How can I get fertilizer samples to try out?
We offer sample bundles for anyone who wants to experiment with our predigested organic fertilizers before committing to a whole bottle. Click here to get yours!
How can I use AgroThrive?
AgroThrive can be used in almost any feeding or irrigation system including; watering can, hose end sprayer, pump sprayer, drip irrigation, and hydroponics systems.
Do AgroThrive products contain pathogens?
No, AgroThrive's manufacturing process kills all pathogens making it completely safe. Exposure to 70 degrees C eliminates harmful bacteria within AgroThrive products. Every lot is analyzed for relevant pathogens by a third party independent laboratory and the results are available upon request.
What does the product smell like?
AgroThrive products have an earthy or soy sauce scent, which is to be expected with predigested organic products.
Do AgroThrive products contain any biosolids?
No, our products do not contain any biosolids. In addition, AgroThrive is completely manure free.
Are AgroThrive products non-GMO certified?
No, there is no National Organic Program (NOP) requirement for non-GMO certification of raw materials for organic fertilizers, as long as the process for production of the same material has a natural microbial digestion.
One of the ingredients for making our product is corn steep liquor. This is derived from corn, some of which could have GMO traces.
However, our natural microbial digestion process (PDP) destroys all recombinant DNA, so no GMO traces can be detected in the finished products.

What are the AgroThrive products shelf life?
AgroThrive products' shelf life is 8 years and running. We tested samples of various ages, ranging from 0-8 years old and found that there was no significant soil functionality difference. From the physical shelf life aspect, the samples do sediment which can be easily resuspended by shaking before use.
Can I use AgroThrive products on trees?
Yes, our products will work on everything that grows.
For trees, dilute 4oz-8oz of AgroThrive per gallon of water. Fertilize outward starting from the trunk of the tree. Then water around the 'drip line' of the tree (the area where water 'drips' off the leaves) to drive the fertilizer toward the roots.
Depending on the size of the tree, and thus, on the depth of its roots, it may take several rounds of fertilizing (at one to two week intervals) to reach the roots. A general rule of thumb: roots assume the same profile underground as the branches above ground. Height of the tree resembles the depth of the roots. Use that as an estimate to fertilize your trees.

Can I use AgroThrive products on grass?
Yes, our products will work on anything that grows, including grass.
Apply AgroThrive General Purpose mix with a hose-end sprayer on your lawn for best results. Fertilize your lawn in the evening or early morning hours. Run some water after fertilization to wash off the fertilizer. Water regularly between AgroThrive applications.
Agrothrive products are safe for children and pets playing on grass.

How do I properly store AgroThrive products?
We recommend storing AgroThrive products sealed and in a cool environment out of the sun.
Are AgroThrive products really organic?
Yes, all AgroThrive products are listed by OMRI, CDFA, and WSDA, and meet the National Organic Program requirements for certified organic production.
Do AgroThrive products contain harmful chemicals or metals?
No. AgroThrive products do not contain any harmful chemicals or harmful amounts of heavy metals.
Can I use AgroThrive products in hydroponics systems?
Yes, you can use AgroThrive in hydroponics systems.
For hydroponics, introduce AgroThrive products gradually to give microbes a chance to establish growth on the support medium. Add soil, rocks, coco coir, or another support medium to give the roots somewhere to go besides floating in water. Then start with less than 1% AgroThrive product and gradually increase the concentration every couple of weeks until you notice phytotoxicity. Then, return to the highest safe product dilution.

Tips: Hydroponic systems skip the soil, substitute different materials to support the roots, and grow crops in nutrient-rich water. Hydroponics does not provide enough time for microbes to digest higher molecular weight nutrients needed by plants. A medium is needed to harbor microbes which will prepare the organic fertilizer for plant use.

Can I use AgroThrive products year-round?
You can use AgroThrive products anytime your plants are actively growing. We do not recommend fertilizing your plants while they are dormant.
Can I use AgroThrive products with other fertilizers?
You can combine AgroThrive fertilizers with other products as long as you don't overfeed your plants.
Where can I find AgroThrive products online?
Where can I find AgroThrive products in-store?
You can find AgroThrive products in-store at your local Ace Hardware, and many other independent garden centers.
Still Have Questions? Send us a Message or Give us a Call!
+1 (888) 449-2853 or reach us via email at support@agrothrive.com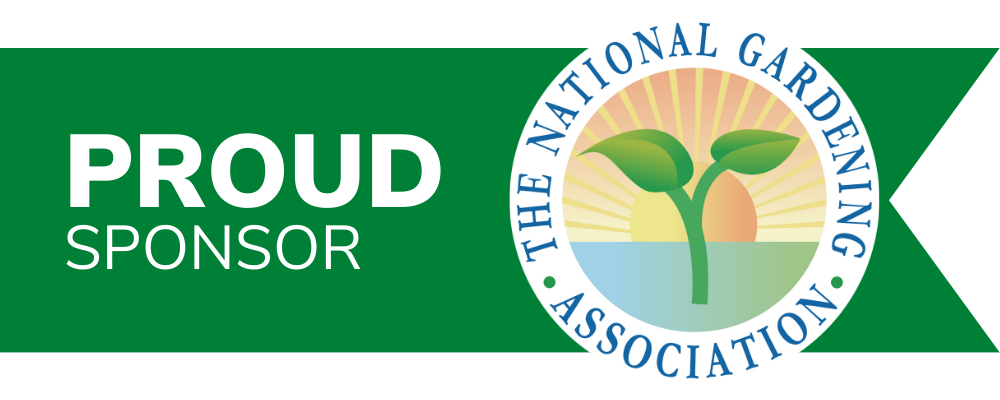 Do you have a gardening question?
Want to get that mystery plant identified? Or find out what's wrong with your tomatoes? You can ask your question by clicking the link below, and we'll make sure your question gets seen and answered by an expert panel of gardeners!
Search directions by using ctrl+F or ⌘+F
Still Have Questions? Send us a Message or Give us a Call!
Returns, Refunds & Exchanges
Refunds
Our return policy is valid for 30 days after product delivery.

To be eligible for a refund, your item must be unused and in the same condition that you received it. We only refund defective or damaged products. If this is the case, please submit a picture of any defective or damaged products to sales@agrothrive.com.
Once your picture is received and inspected, we will send you an email to notify you of the approval or rejection of your refund.
If your request is approved, then your refund will be processed, and a credit will automatically be applied to your credit card or original method of payment.

To complete your refund, a receipt or proof of purchase is required.

There are certain situations where only partial refunds are granted for any item that is returned more than 30 days after delivery.

Late or missing refunds (if applicable) 
If you haven't received a refund yet, contact your credit card company as it may take some time before your refund is officially posted to your account.

If you've already done this and you still have not received your refund, please contact us at sales@agrothrive.com.

Exchanges (if applicable) 
If you have received a defective or damaged product and you would like to exchange it for the same item, email us at sales@agrothrive.com.
Still Have Questions? Send us a Message or Give us a Call!